Optimizing the way our patients move throughout our health system is one of our health system goals. It is also one of the most difficult, since there are multiple goals that need to be satisfied, including minimizing patient wait and access times, maximizing utilization of resources (i.e., rooms, technology), and balancing staff workload.
Visualizing our customer's "value stream" – what a patient goes through during an episode of care – helps identify areas of waste as well as best practices, and helps provide an umbrella framework for improvement initiatives. We can help you create a collaborative "value stream map" which helps bring all key stakeholders together as regards the current state of operations. We can then establish the ideal future state – what should be – ideally from the patient's perspective.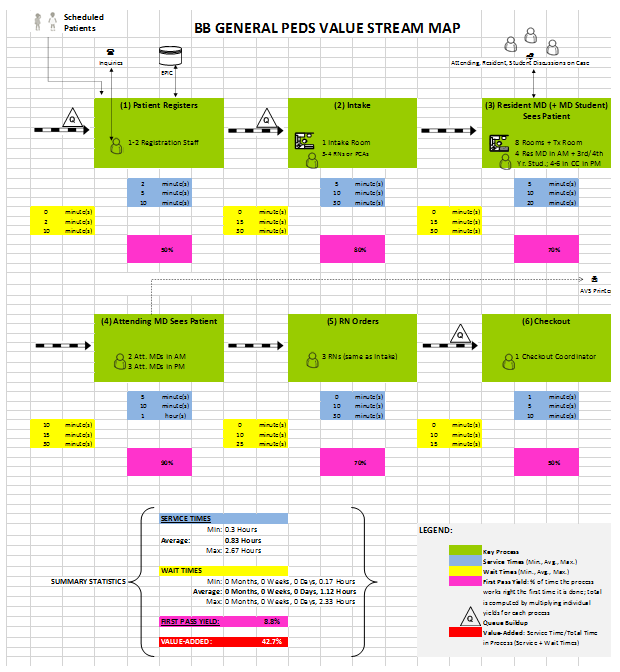 Our colleagues in the General Pediatric clinic over at the Battle Building developed a value stream map (see above) to help identify system bottlenecks, resource constraints, and areas of rework. It served as a springboard for multiple improvement initiatives led by an interdisciplinary team of staff members, including staffing and scheduling experiments.