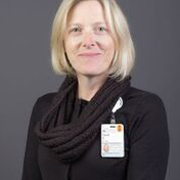 Name: Kate Bakich
Position: Administrator, Service Management
Email: SRB2Y@hscmail.mcc.virginia.edu
Phone: (434) 297-7224
Credentials: Master's in Management of Information Technology, UVA McIntire School of Commerce
Short Bio: Kate is an Administrator in HIT who has been responsible for oversight of the Epic training program since fall 2017. Setting her sights on tackling the challenges that providers face with our Epic EMR, Kate has identified other organizations that have exceptional clinician satisfaction with their EMRs, examined their successful models for provider training, and brought the concepts to UVa to benefit our clinicians. Kate's other responsibilities in HIT include oversight of testing, change management, process improvement, and helpdesk services. Kate has managed IT teams for the past twenty years, most recently on the academic side of UVA for 7 years. Kate has a Master's Degree in Management of Information Technology from UVa's McIntire School of Commerce, and a Bachelor's in History and Economics from James Madison University. When away from work, Kate enjoys spending time with her husband and two boys, running, cooking, baking, and reading.
---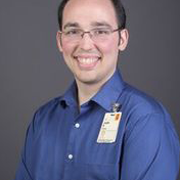 Name: Justin Bryant
Position: Epic Provider Trainer
Email: JMB7FX@hscmail.mcc.virginia.edu
Phone: (434) 882-5418
Credentials: Epic Ambulatory
Short Bio: Justin is a Physician Trainer who has worked with UVA LIP's for 5 years. Knowing that Epic can be very frustrating at times, it is his passion to try and allow Epic to become something that is seen as a companion to patient care instead of a barrier. Justin's other responsibilities involve creating and maintaining the Epic training environment, working on to teach about the Epic Upgrades, and training new physicians as they become part of our team. Justin has a bachelor's degree in Health Services Administration and a minor in business from James Madison University.
---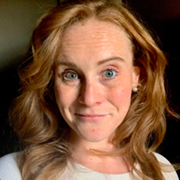 Name: Lydia Hale
Position: Epic Provider Trainer
Email: LMH2K@uvahealth.org
Phone: (434) 760-6719

Short Bio: Lydia recently joined the training team last fall, but has worked for UVa as an Epic Ambulatory builder for the past five years. She has a passion for working with providers, teaching them to navigate and take advantage of timesaving activities and tools available at their fingertips. Lydia knows Epic can be overwhelming, and particularly enjoys being able to work one-on-one with providers, helping to make Epic less of an obstacle and more a tool. In her free time she enjoys kayaking, gardening, spending time with her family, and two dogs Toby and Pete.
---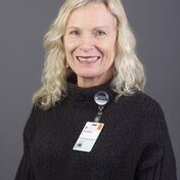 Name: Elizabeth Strickland
Position: Epic Provider Trainer
Email: EC3CD@hscmail.mcc.virginia.edu
Phone: (434) 882-5481
Credentials: EpicCare Inpatient Orders
Short Bio: Liz Strickland has been teaching new UVA providers how to use Epic since 2012. Now, with the SmartChart program, she hopes by helping providers become more efficient with Epic, they will have less stress and subsequently have more time and energy for their patients. She has great empathy for providers because of the documentation burden with which the EMR has presented them and wants to do everything she can to ease this problem. In her free time, Liz crochets, cooks, and spends time with her husband and family (7 children and 10 grandchildren).