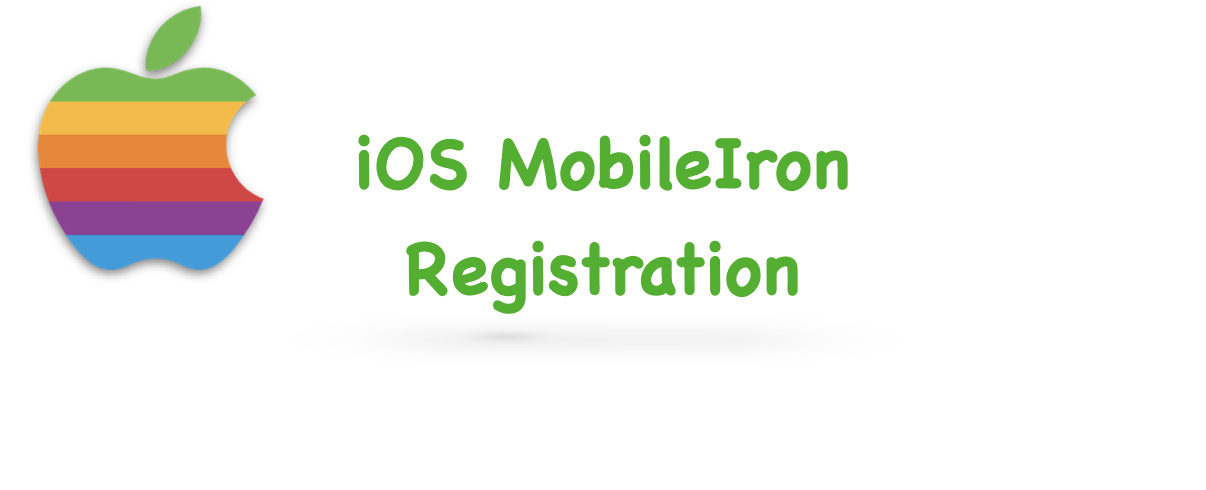 Personal Device Setup
Start by opening the Safari web browser and go to this address: http://j.mp/hitireg
At the registration page, enter your Health System user ID and password or the generic account provided to you, then select Register.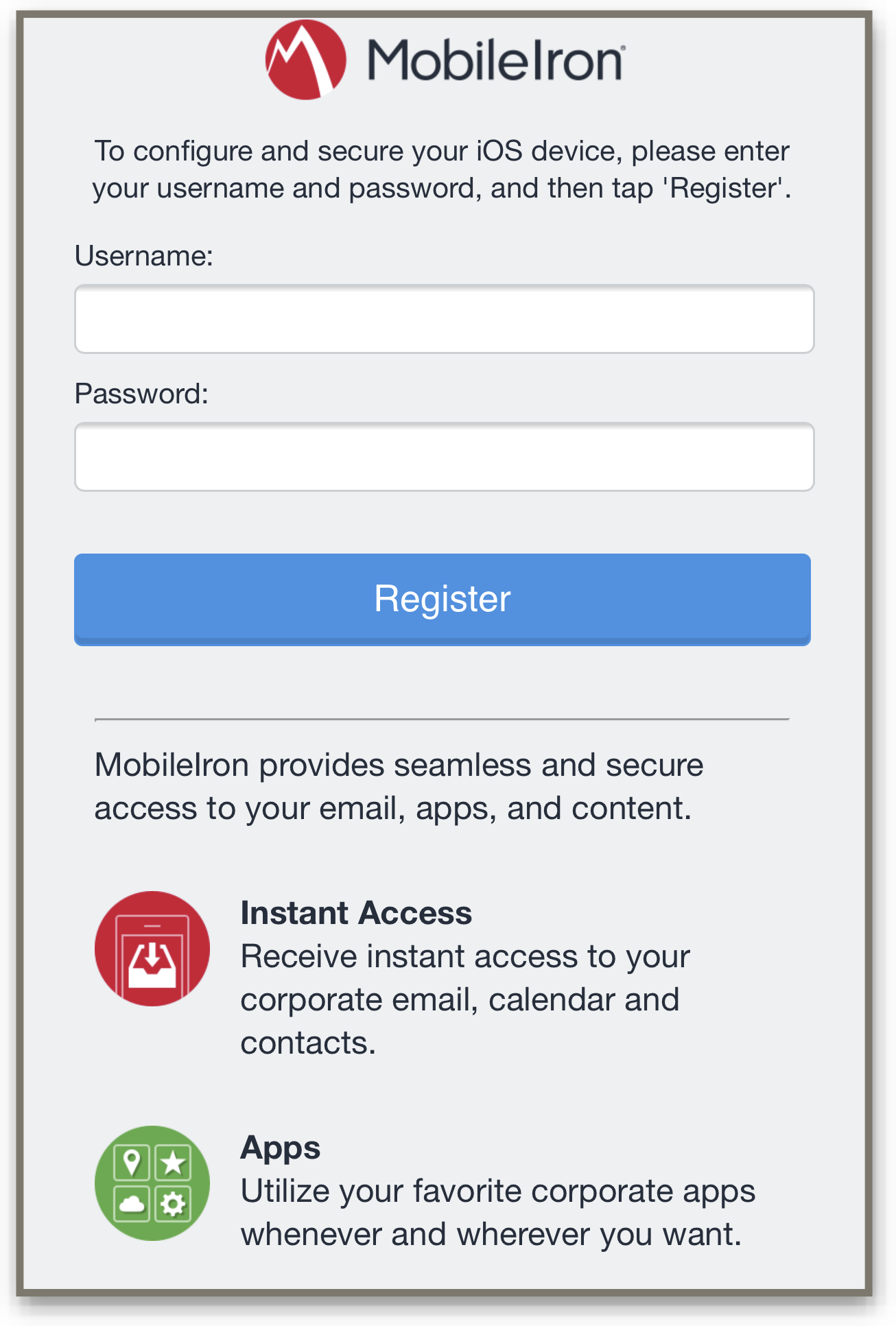 You will now need to open the Settings app to install the MobileIron profiles. Tap on Profile Downloaded and then tap Install to continue.



Next, apps will be downloaded, WiFi connectivity made available and other configuration events will happen in the background.
Prompts for device unlock passcode and Health System Exchange Email password will be presented during this stage.

IMPORTANT!
The last step is opening the Mobile@Work app and allow Location Services and sending notifications.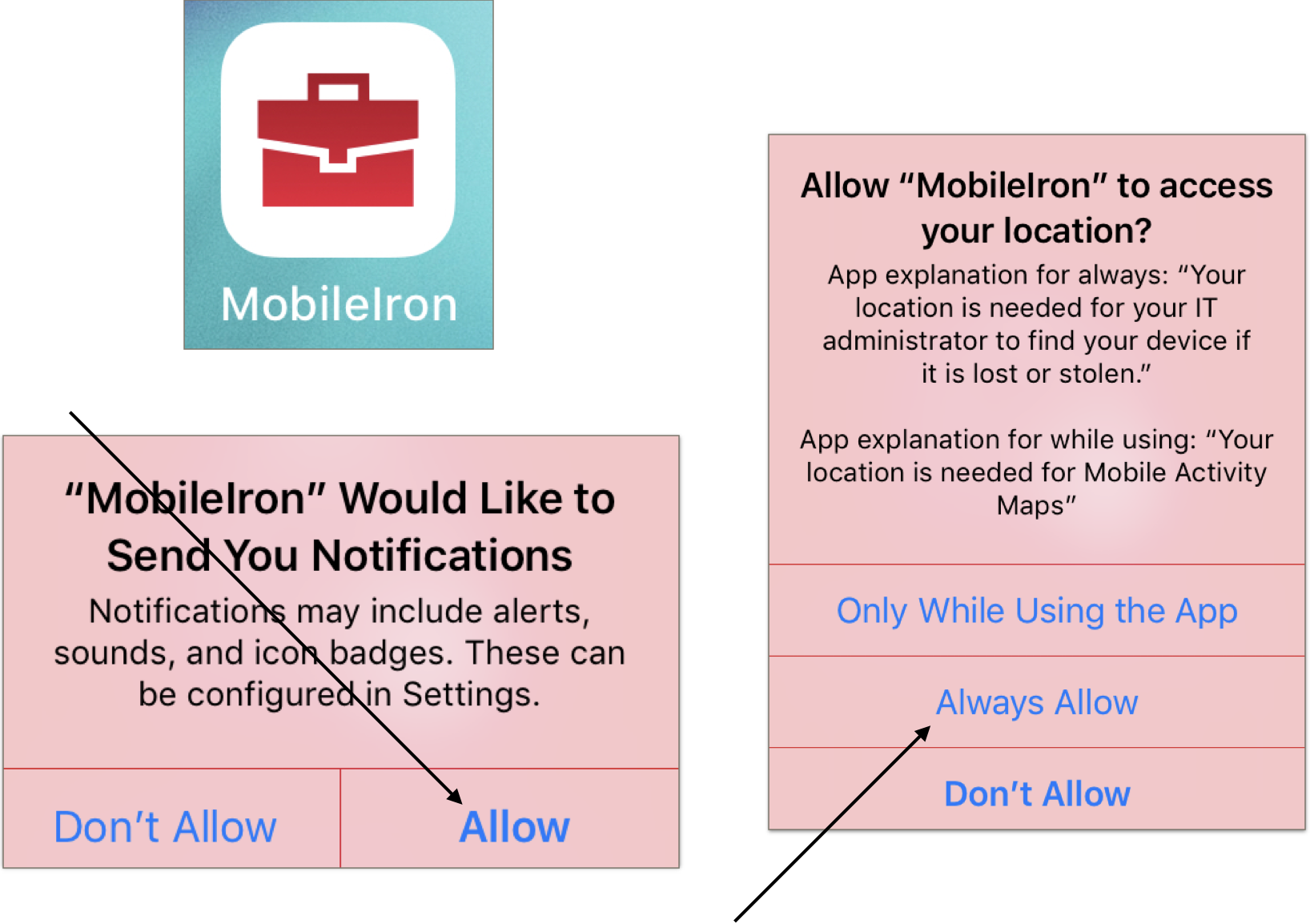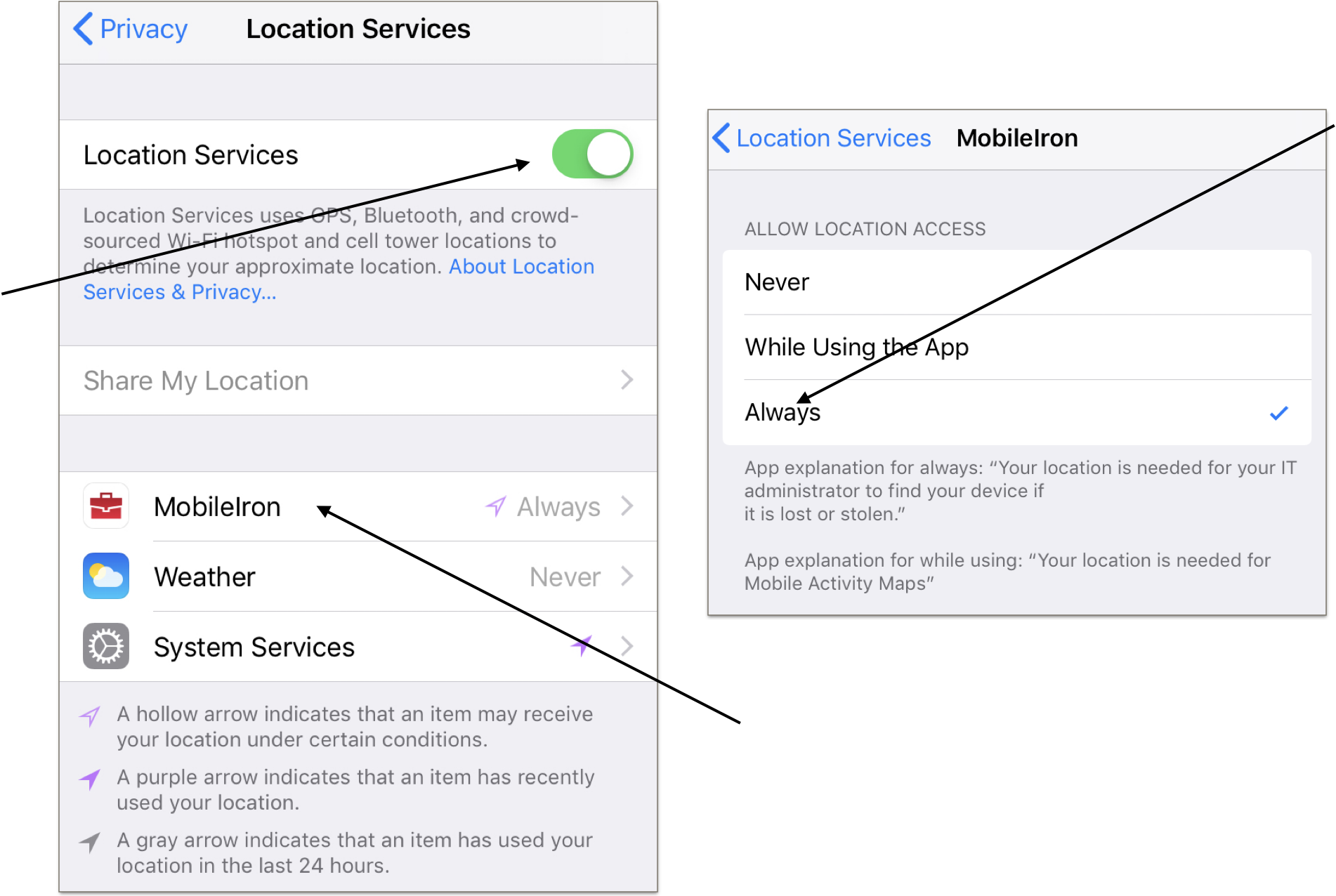 Finally, don't forget to